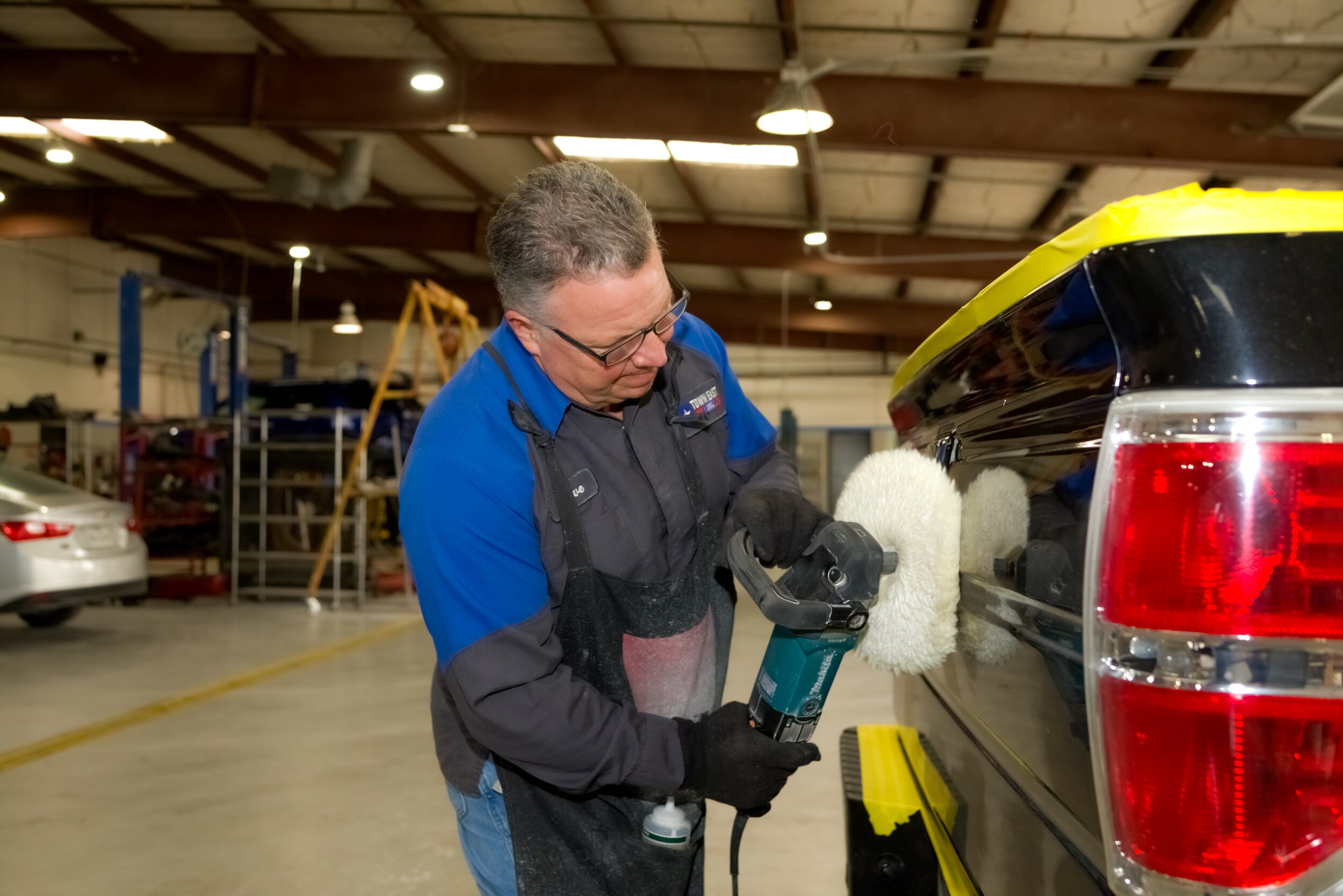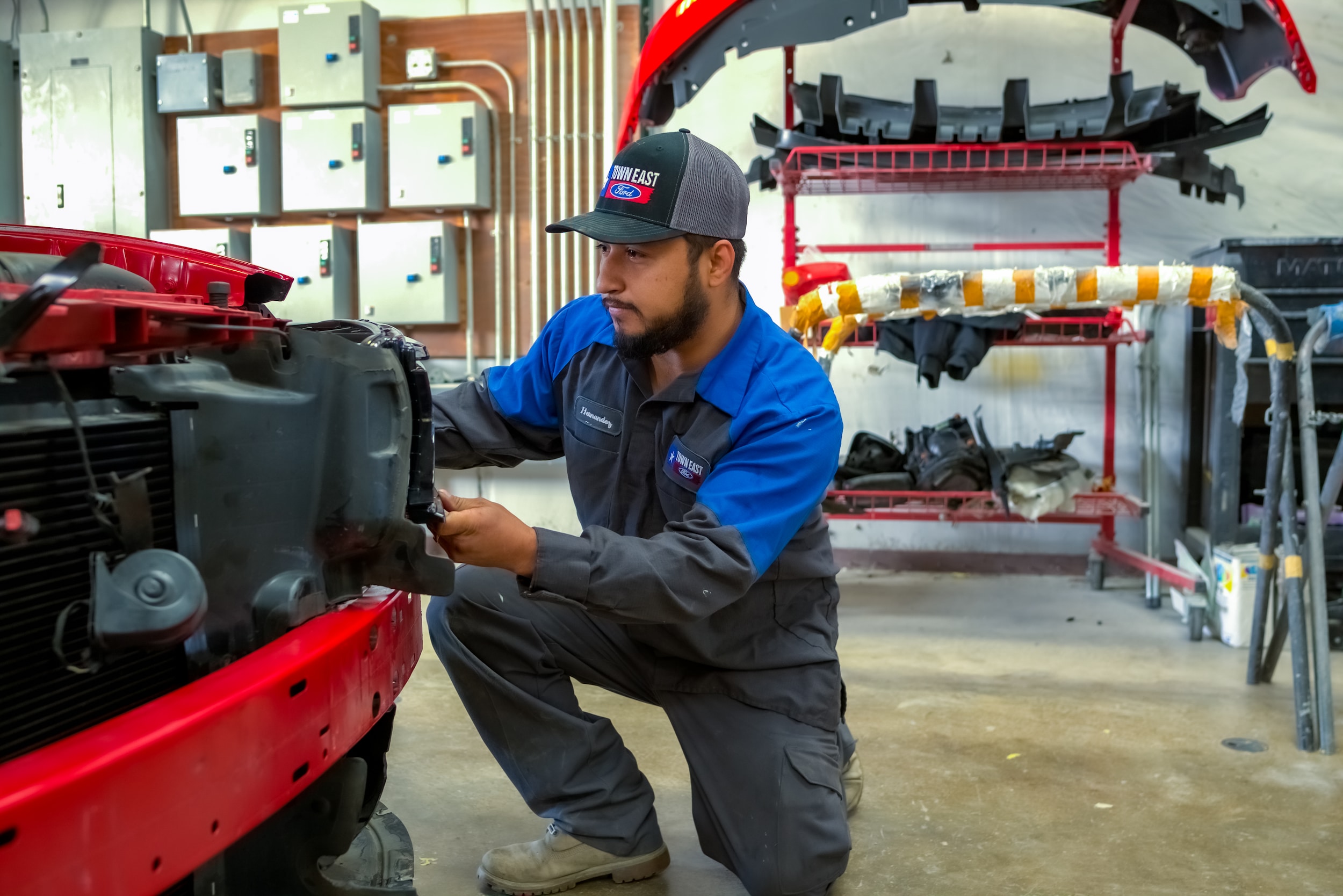 Following years of natural weather, road debris and small parking lot mishaps, your vehicle's surface may have experienced fading, cracking or peeling. Waxing no longer makes the impact it used to and you would like to see your car shine like it did when it was brand new. Our new state-of-the-art Garmat paint booths can restore your vehicle's paint surface to new.
SPOT PAINTING
If a whole body paint procedure is more than your vehicle needs but you have some faded or cracked spots that you would like to refurbish, a spot paint procedure will work for you. Our trained paint specialist will color match your spot paint to the age and condition of your car's auto paint finish accurately. A spot paint procedure will give you the new-look feel you want and maintain the resale value.
DENTS AND SCRATCHES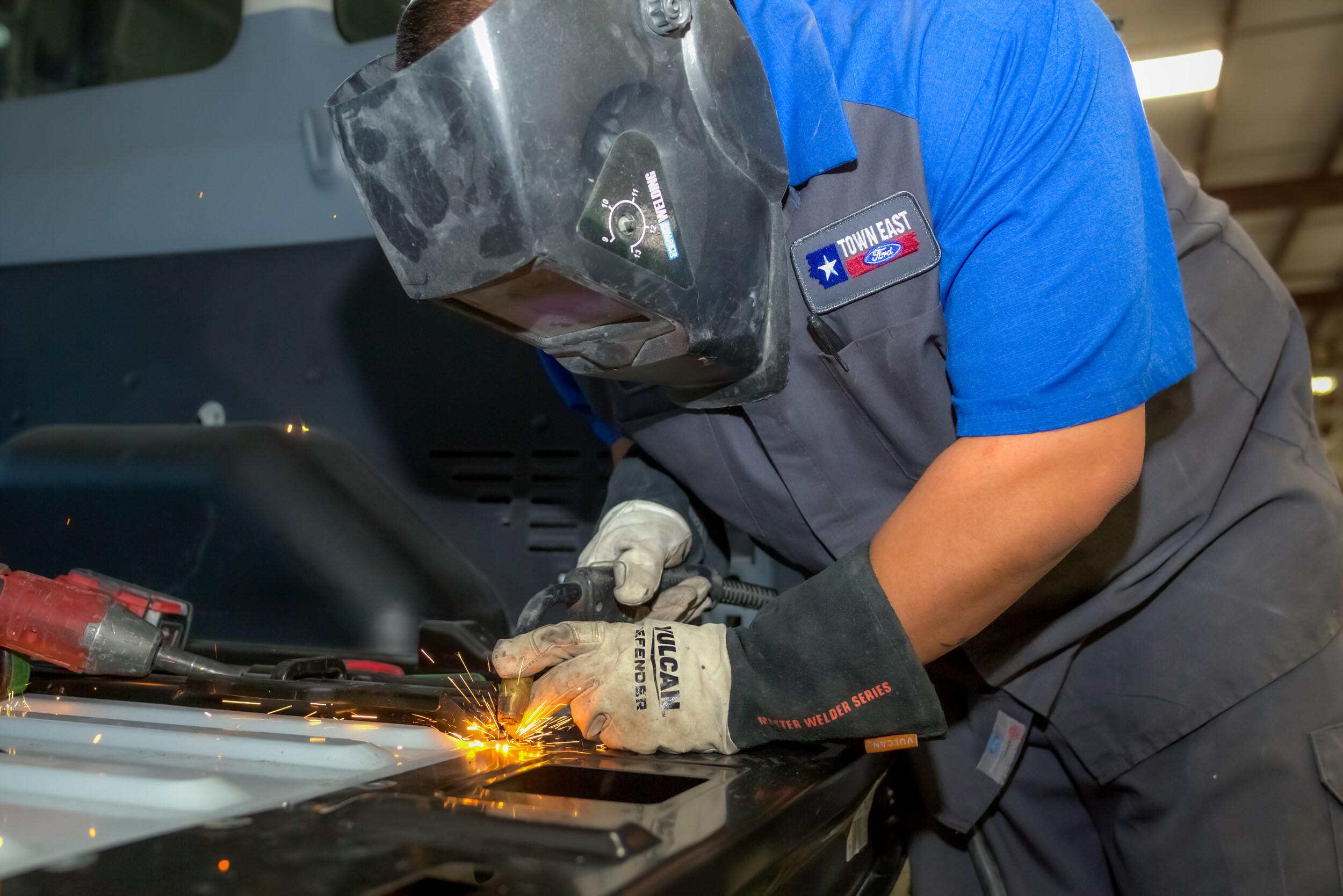 Our biggest road enemies are debris, rocks, and parking lot bumps. Our trained technicians can repair dents and scratches on your vehicle in a timely manner, taking care of the imperfections and restoring your vehicle to its original condition.
DENT / SCRATCH OPTIONS INCLUDE:
Paint-less Dent Removal
Scratch Repairs
Bumper Repairs
Paint Questions
* Indicates a required field